Would you like to know about Different Types of Spoons and Their Uses? Did you know that in ancient times, people used to use shells or pieces of wood instead of spoons? The word 'spoon' in both Greek and Latin is derived from the cochlea, which means a spiral-shaped shell.
Today, there are so many different kinds of spoons out there. There's a spoon for every purpose that you can think of, whether it's eating ice cream or mixing your food, sifting through your food, you name it! Each is designed perfectly for that purpose and will make your cooking and eating process so much smoother and hassle-free.
While there are so many different types of spoons out there, here are the most popular spoons along with their uses. To make it easier for you, we have also made a guide on how to choose a spoon and everything else that you need to know regarding it.
Different Types of Spoons
Slotted Spoons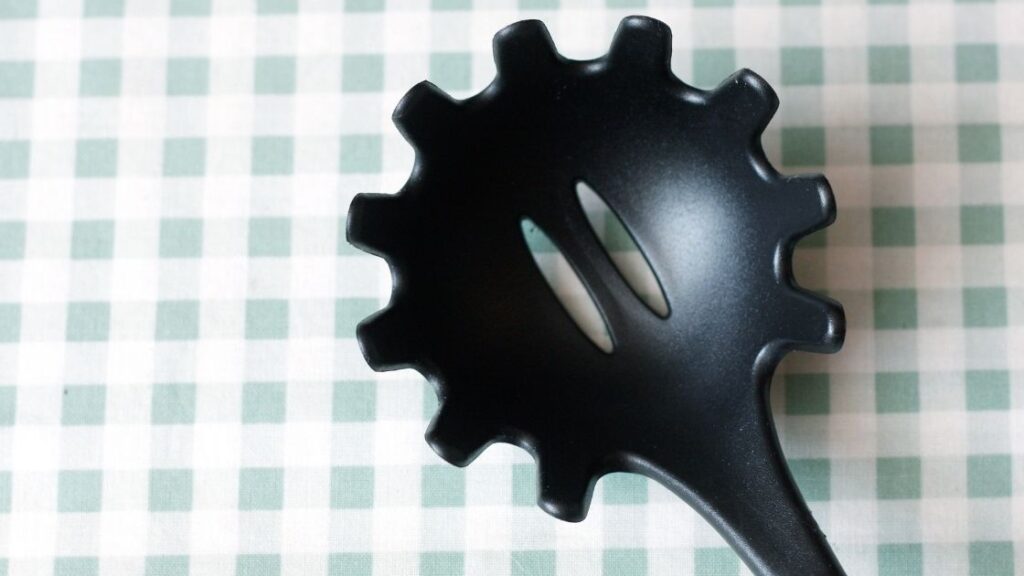 As the name suggests, this kind of spoon has slots or holes. It essentially does that it allows liquid to pass through the holes while keeping the solids on top. They are used for many different kinds of food preparations and are found in almost every kitchen.
These kinds of spoons were invented to make the cooking process easier and less risky. It was initially created to protect the chef from oil burns by separating boiling oil from fried food. You must have recognized it from its long handle, which is designed to give the chef plenty of space away from the stove.
The first of its kind was invented around the 1700s. Interestingly it was made to prepare a severely hallucinogenic and alcoholic drink known as absinthe. The spoon was used to keep sugar cubes on which the alcohol would be poured to add flavor.
---
Silver Spoons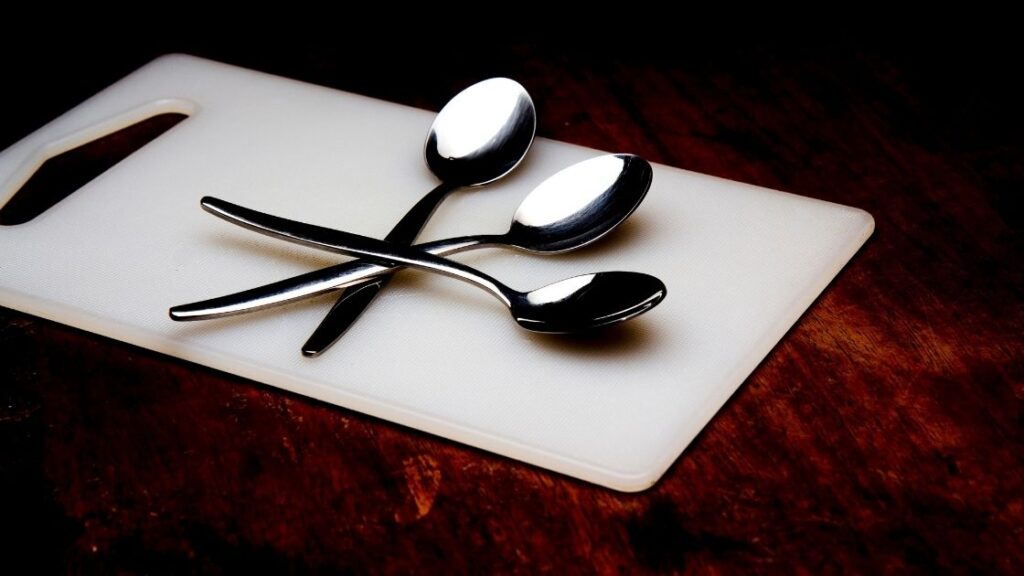 The silver spoon came into existence during the colonial period. It was a practical item that had a variety of uses. Of course, it was much more expensive than the wooden spoon and metal spoons; therefore, not everyone could afford them. They were also a status symbol and were seen as much more elegant and sophisticated than the other spoons.
Apart from that, they also had some practical uses. These spoons helped avoid poisons, as they would rust if they came into contact with sulfur and other compounds. It was also beneficial because of its antimicrobial properties. Sterling silver could help kill infections.
Later, silver spoons came to be used as gifts to mark significant events in one's life, such as marriage or other events. They were also commonly used in women's dowry. A silver spoon at the time meant that your family was not extremely poor.
---
Measuring Spoons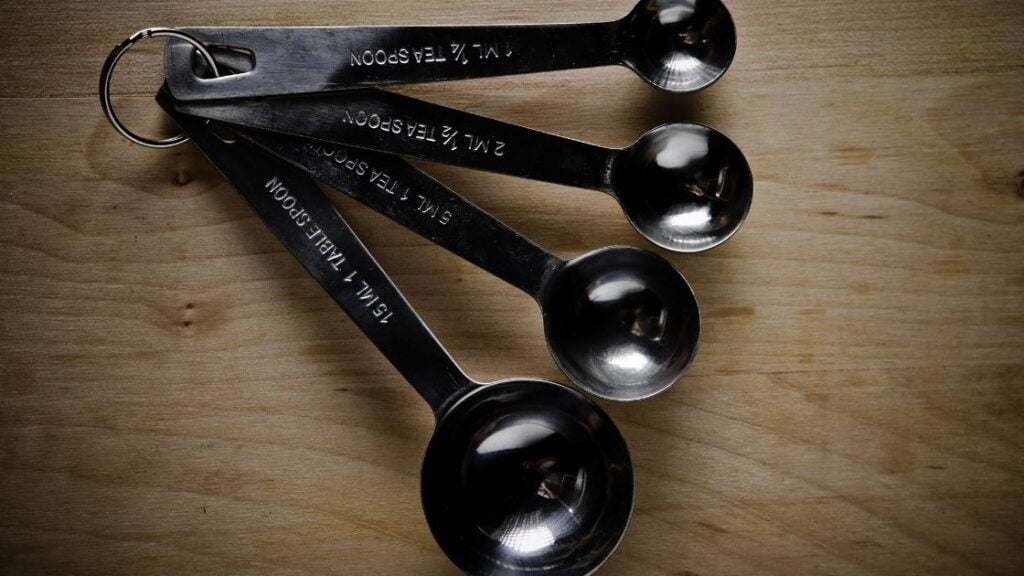 As the name suggests, this spoon is used to measure various ingredients when cooking or baking. It is extremely useful and ensures that you put the proper proportions. It measures all kinds of ingredients, whether liquid or solids. Measuring spoons come in various sizes and materials. They can come in plastic, wood, metal, etc. Often they are available as sets of different numbers, such as a set of 5 or 7. They usually have holes at the end of the handles where they are ringed together through them.
These spoons are accurate and, therefore, reliable for measuring your ingredients. Most of them have rounded bottoms which indicate just how precise they are when it comes to measuring.
---
Wooden Types of Spoons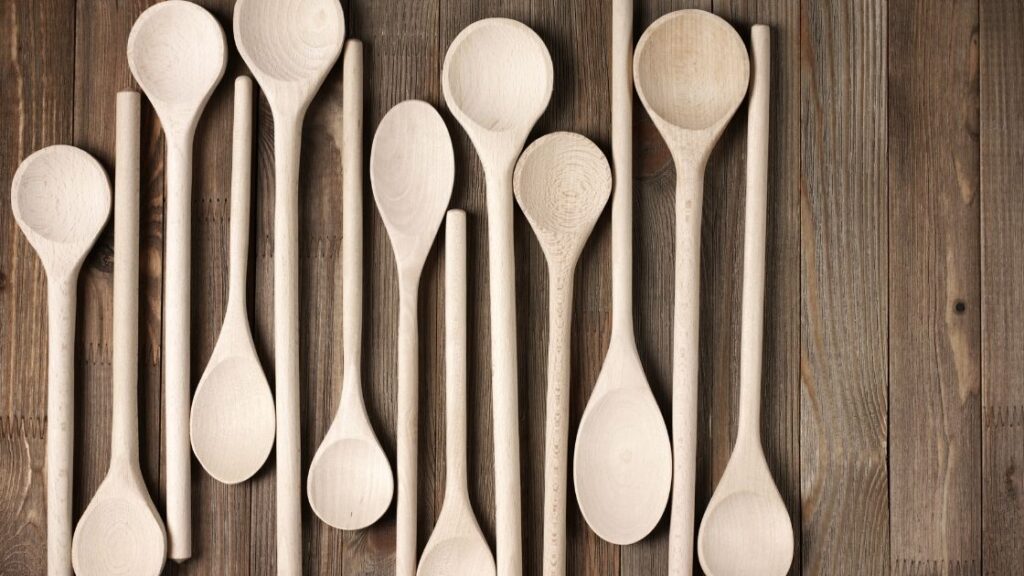 Wooden spoons have their vibe. They are most commonly used for mixing ingredients and stirring sauces while cooking. A popular feature of the wooden spoons is their long handle, which is what makes them the ideal spoon for mixing. They have a solid handle that is firm and easy to grip. Because they are non-conductive, their hold will remain calm no matter how hot your dish is, and this is one of the primary reasons why they are loved so much.
Wooden spoons have been used for many years and are considered to be a great cooking utensil. They have a rich history and have been used in almost every area of the world. In fact, the first spoons that man ever used were made of wood.
In addition to that, wooden spoons are also used as art pieces and souvenirs for tourists. Something about them makes them so exciting and fun to use.
---
Soup Spoons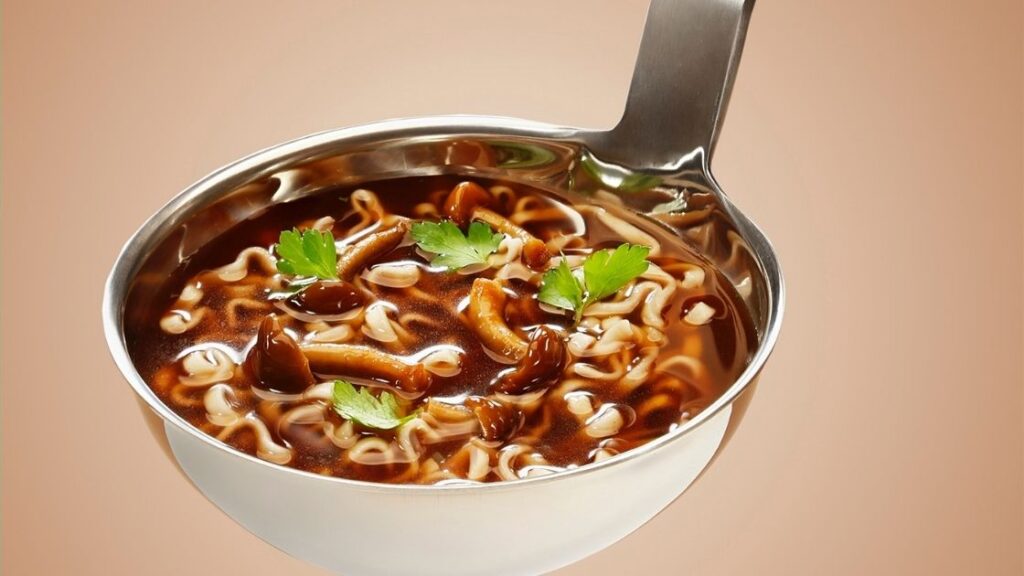 Soup spoons are made of large and rounded bowls and are therefore ideal to use when it comes to liquids. They are oval and have large handles. These spoons somehow accommodate just the right amount that you would want. They are used to pour soup so that it doesn't create a mess and that the soup is easy to have. They can be used for other liquids too.
These spoons have been around for a while. They were invented in the 1950s by Arne Jacobson who was a Danish architect. However, they came into use during the eighteenth century and it was in the nineteenth century that their shape became standardized.
Today, they are available in three different types. The Western type, which is a modern soup spoon type, the Chinese type, which is a ceramic spoon with a flat bottom and the ladle, which is a big sized spoon used for serving dishes.
---
Serving Spoons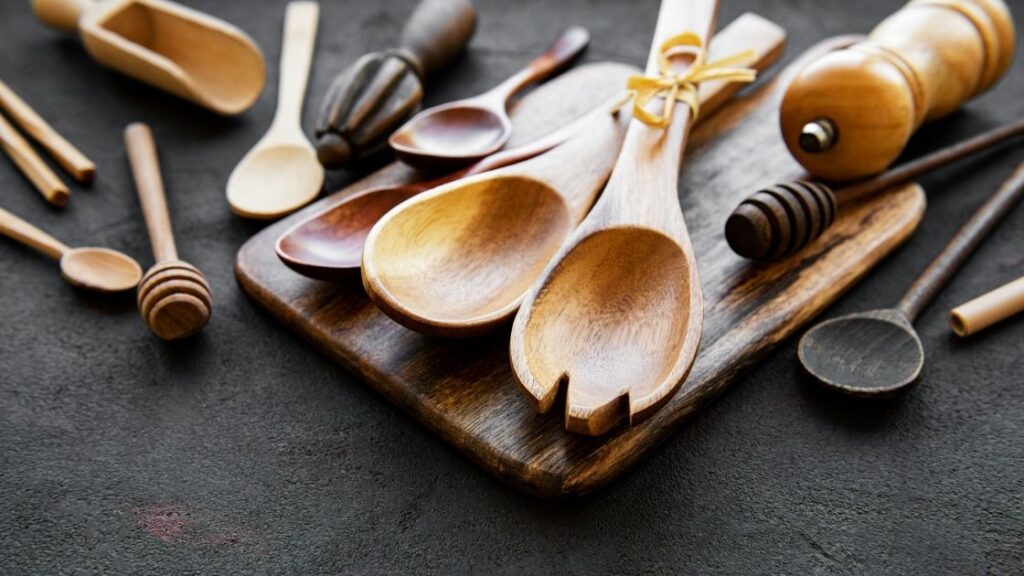 Serving spoons are large spoons that are used to serve portions of food to each person. They are also referred to as flatware in the United States. These spoons are the ones that you use to transfer food from the main dish to smaller plates, so you must be able to visualize them now. They are easily identifiable because they are much larger than other spoons.
These spoons are practical to use; imagine a smaller spoon where you'd have to take at least triple the quantity. With this one, you don't have to go back and forth many times since it's large enough. They also have a larger handle, making it easier to take food. Apart from being practical, they are also stylish and make a statement at the dinner table.
Serving spoons are made from different materials ranging from cheaper plastics to high-quality silver. You can get them according to your budget.
---
Plastic Spoons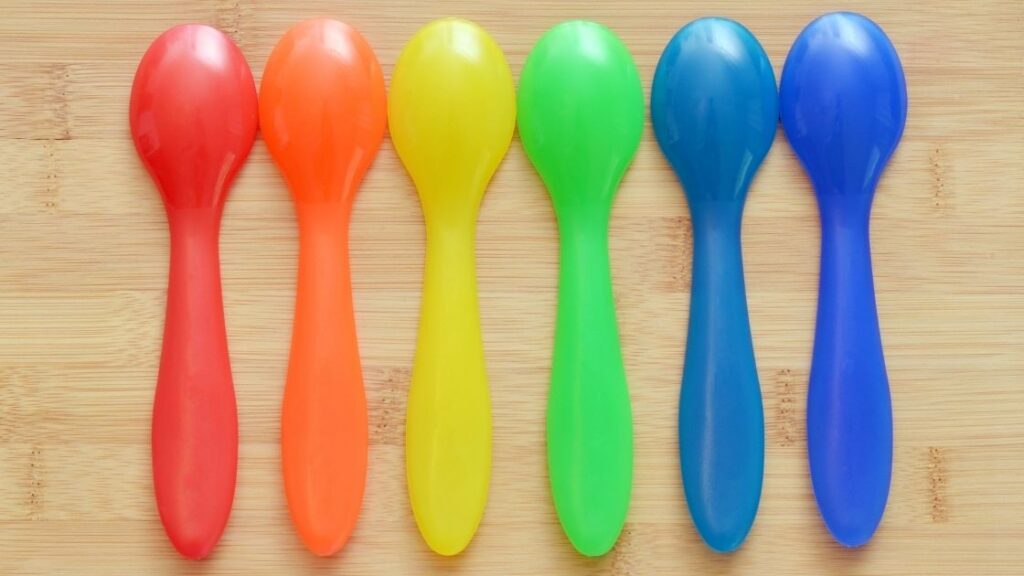 Plastic spoons are disposable spoons that are convenient to use. You don't have to worry about the hassle of washing them after as you would with other cutlery. However, keep in mind that they are not suitable for the environment and aren't always recyclable. These spoons come in different colors and quantities so that you can get them according to your needs and preference.
---
How to Choose a Spoon
Choosing a spoon can be a relatively easy task. It all depends on what purpose you want to use it for. There are so many utensils out there; each has a specific size and is used for a different need.
They also have different shapes; while some may be round and deep, some could be relatively flat and oval-shaped. The kinds of spoons and their purposes have evolved over the years.
When choosing a spoon, ask yourself what you need to use it for. Is it to serve individual portions from the main dish? Is it to eat dessert? Is it for measuring purposes or mixing purposes?
When you know what you need it for, the kind of spoon you need will automatically become clear to you. Each is designed for a specific purpose and will make your life so much easier.
Which is Most Expensive Spoon
There are some spoons out there whose price will blow your mind. Yes, there are people out there who spend that much money on a spoon!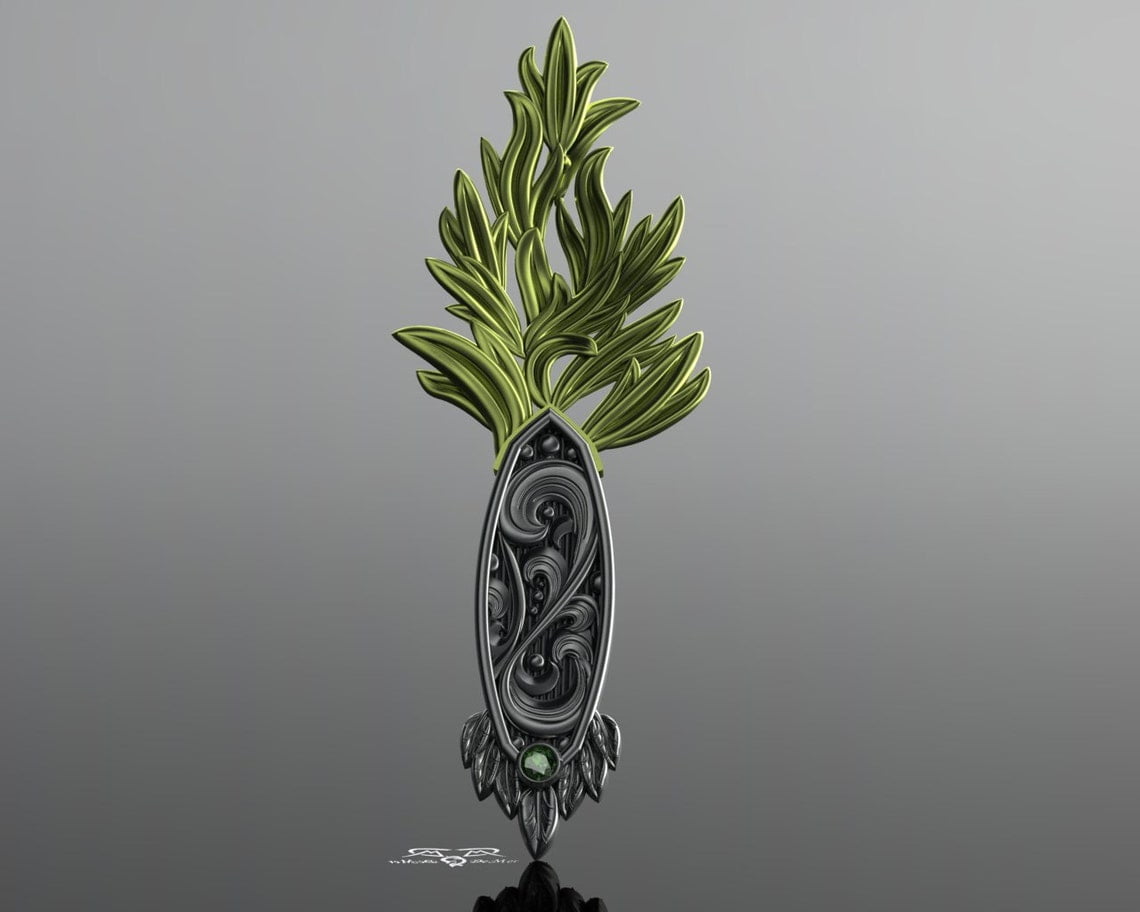 The world's most valuable luxury spoon is the absinthe spoon, which is in solid green gold and sterling silver. It is also set with one 0.80ct diamond. This spoon is handmade and costs $ 14,689.00. It is an art piece and truly one of a kind!
Best Spoons Under $25
If you are looking for reasonable spoons, then here are some of the best spoons under $25.
Cooking Light Serving Spoon

This spoon is non-stick and heat resistant. It is also dishwasher safe and only costs $8.99!
---
Lenox Butterfly Meadow Soup Spoon Set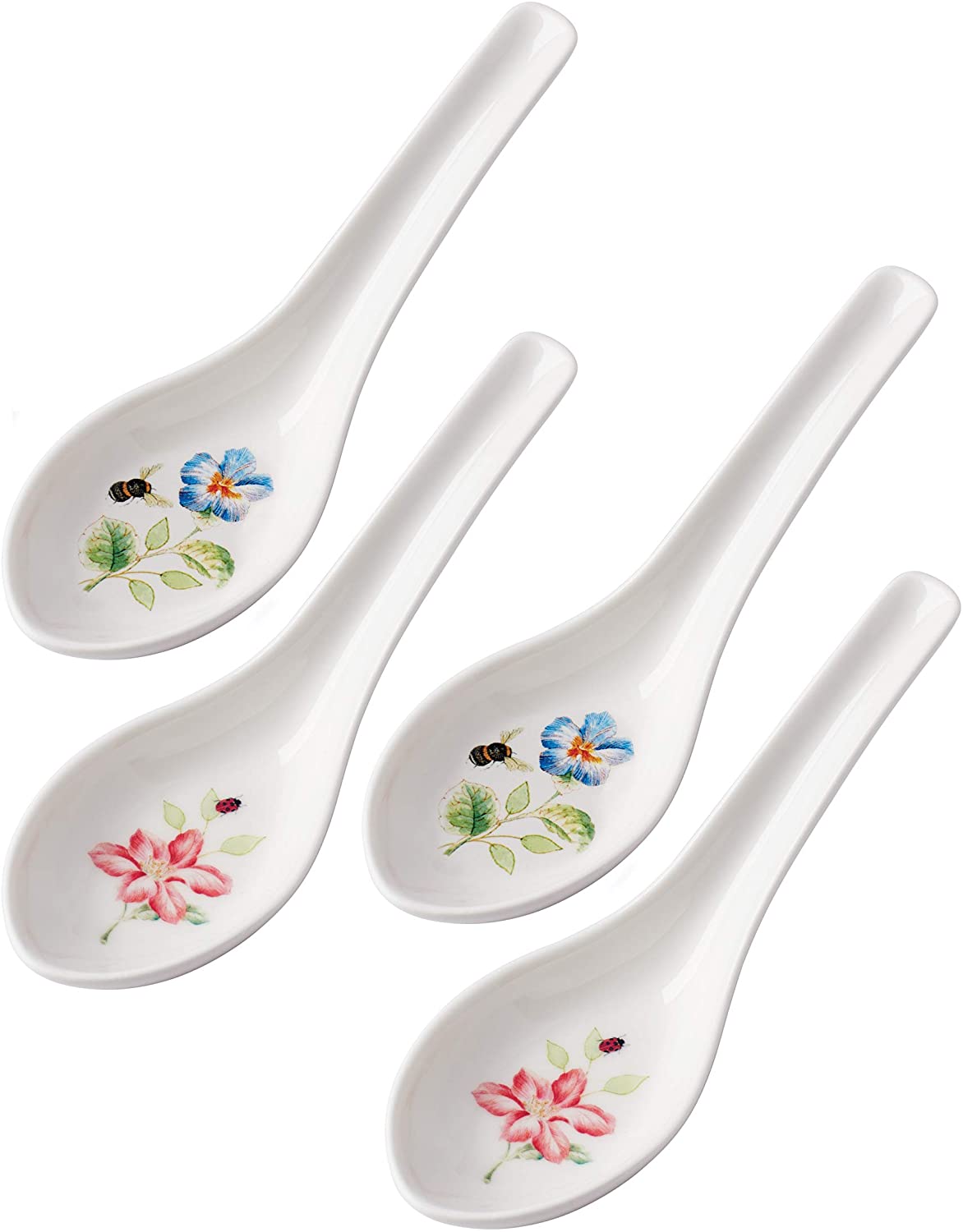 The Lenox Butterfly Meadow Soup Spoon Set is made of porcelain and has beautiful designs printed on it. It is dishwasher and microwave safe, so that's not something you have to worry about. It's only $5.74 a piece!
---
Conclusion on Types of Spoons
Each of these spoons is unique and has its purpose. They are easy to use and will make your life so much more convenient. You probably didn't even know that some of them existed or what they are best used for. For example, a wooden spoon is ideal for mixing, but now you do, and you can use them according to your needs and preferences!
Related Story: Types of Can Openers