Interested in learning about the 5 best Kitchen Timer options available right now?Are you an experienced chef looking for a new kitchen timer? Or are you a novice who wants to save the cake from burning? No matter where you are in your kitchen journey, you have come to the right place, for this post is all about kitchen timers. 
Here, I will share what to look for when choosing a kitchen timer, followed by an introduction to different types of kitchen timers so you can find one that suits your needs. 
While some people may prefer to use their phones, many home cooks still think that a kitchen timer is an essential tool. So without wasting any more time, let's delve deep into different types of kitchen timers, followed by a brief buying guide that will help you find the best one for your kitchen. 
Types of Kitchen Timer 

Options
1.

Mechanical Kitchen Timers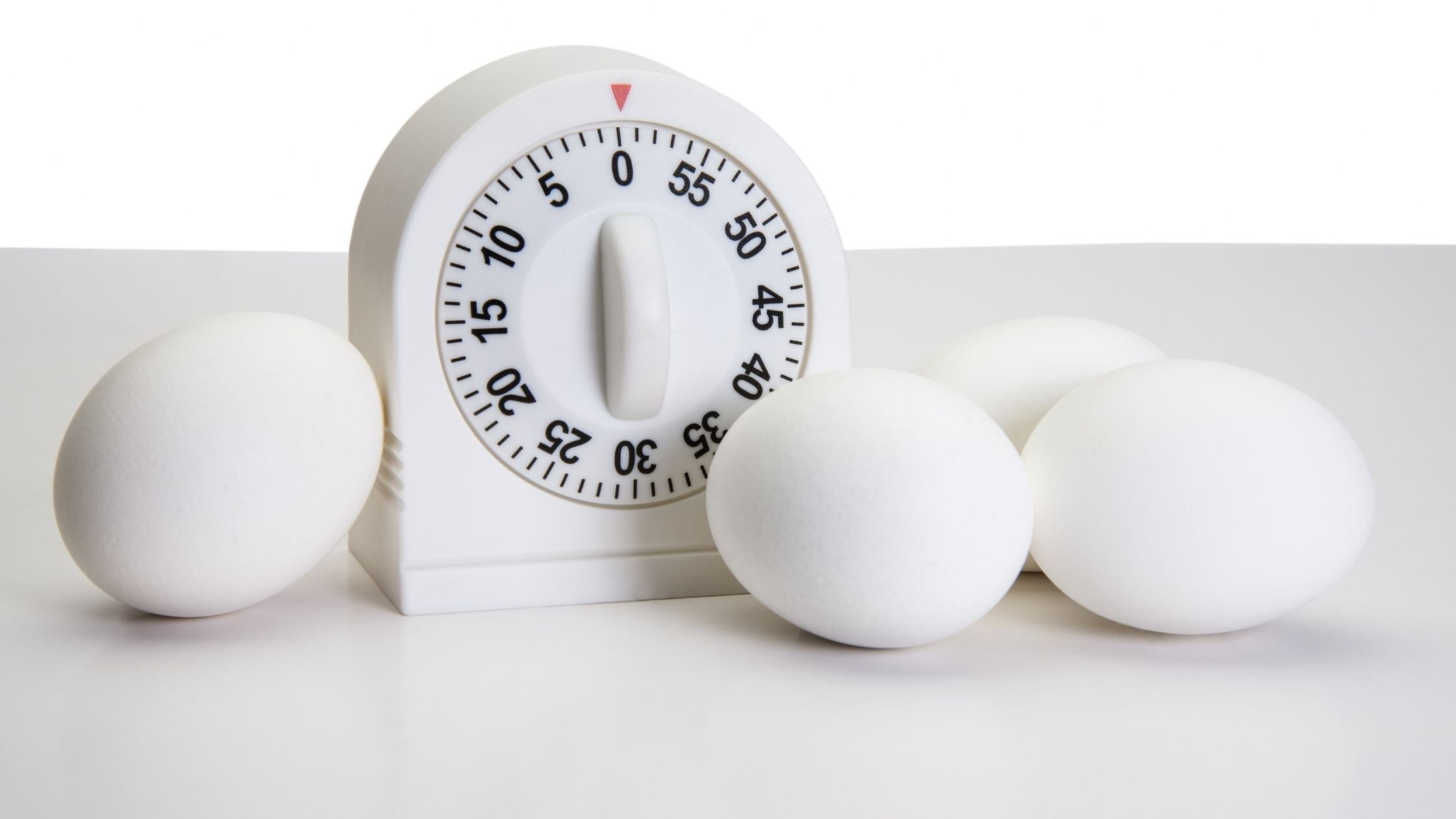 With a time range of around 60 minutes, a mechanical kitchen timer is preferred by most novice chefs. Mechanical kitchen timers usually have a metallic body with a large dial to turn to set the time. And once the time is up, you hear a loud alarm sound. 
Mechanical kitchen timers do not need to require a power cord or batteries. Instead, it operates mechanically, where you turn the dial to the desired time interval. As a result, the mainspring stores the energy, and the balance wheel rotates through this energy. Eventually, the dial moves backward until it reaches zero, and you hear the bell. 
Most mechanical kitchen timers are pretty accurate and can be a great tool in your kitchen. Usually, you must decide on a spot for your mechanical kitchen timer to sit there. This SYCYKA Novelty Kitchen Timer Is a classic example of a mechanical kitchen timer you can use to cook and bake your favorite delicacies. 
---
2.

Digital Kitchen Timers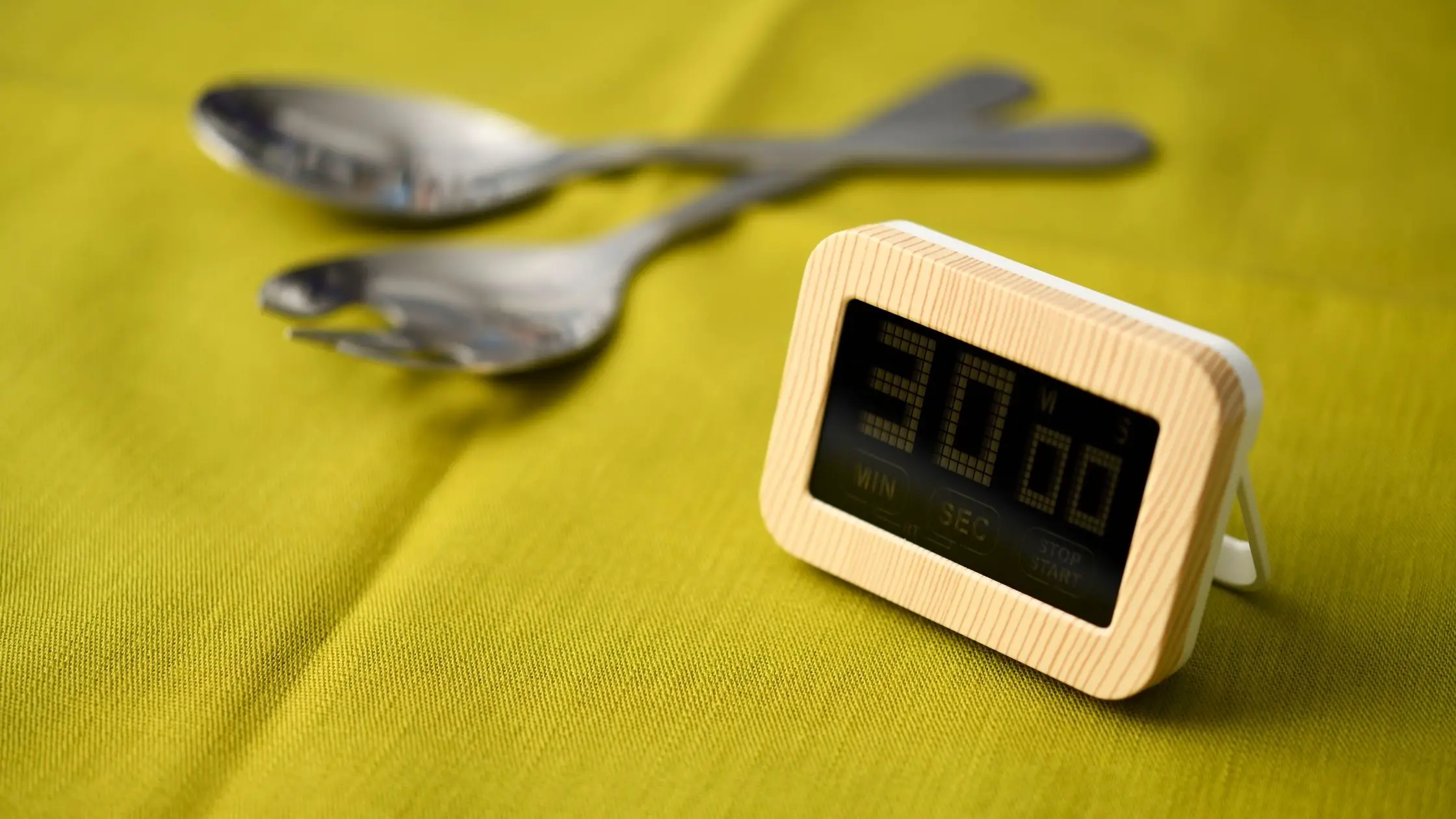 While mechanical kitchen timers require you to turn the dial, digital kitchen timers are different (and more accurate). You have to set the number of minutes with a digital kitchen timer. And once the time is up, you can hear the buzzer or alarm. 
Most digital kitchen timers are battery-operated, so you must insert a battery and do not often require a power cord. Moreover, some digital kitchen timers are also programmable, while others are fixed at a set interval. Thus, digital kitchen timers greatly vary in terms of their time range and the types of functions. 
Furthermore, digital kitchen timers can include a magnetic back that allows them to stick to the refrigerator door, a retractable back, and a hook that allows you to hang the timer anywhere you want.
If you are looking for an inexpensive and functional digital kitchen timer, then the Harbor Kitchen timer is something you can get for your kitchen-related and other tasks.
---
3.

Stainless Steel Kitchen Timers
If you are looking for more durable kitchen timers, then stainless steel is your best bet. You can easily find both mechanical and digital kitchen timers with a stainless steel construct.
Some of the best stainless steel kitchen timers available on the market include the eTradewinds Elegant Digital Kitchen Timer, which offers a super loud alarm, a built-in memory, and an auto shut-off.
On the other hand, if you are looking for a mechanical alternative to stainless steel kitchen timer, then the Oggi Countdown Stainless Steel Kitchen Timer is your best bet.
---
4.

Dual Kitchen Timers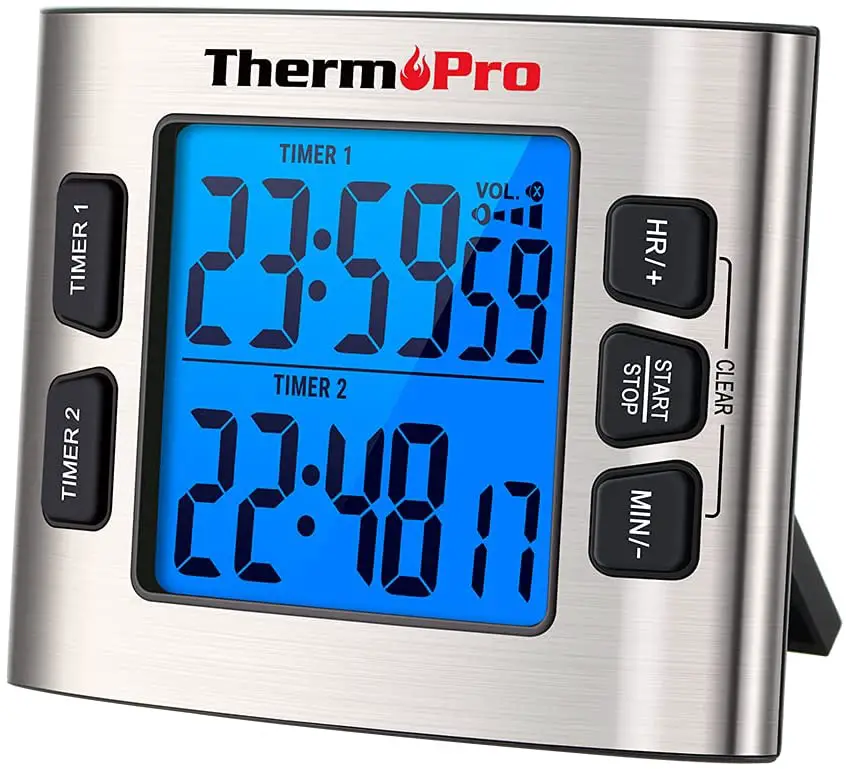 A variation of a digital kitchen timer is a dual kitchen timer that features a dual display so you can simultaneously set two alarms. With a widescreen, a dual kitchen timer not only gives you the option of setting dual alarms but also allows you to monitor the time for both events.
Like most digital kitchen timers, dual kitchen timers have built-in features such as memory, LCD, and backlight for enhanced display. Moreover, dual kitchen timers also allow you to set the volume for the alarm and give flexibility of placement. Whether you prefer to place the timer on the countertop or you want to stick it to your refrigerator door, the choice is yours. 
While most of the dual kitchen timers are battery-operated, you can also find ones that require a power cord. But, again, it is a material of personal preference and comfort. 
---
5.

Kitchen Timers for Hearing Impaired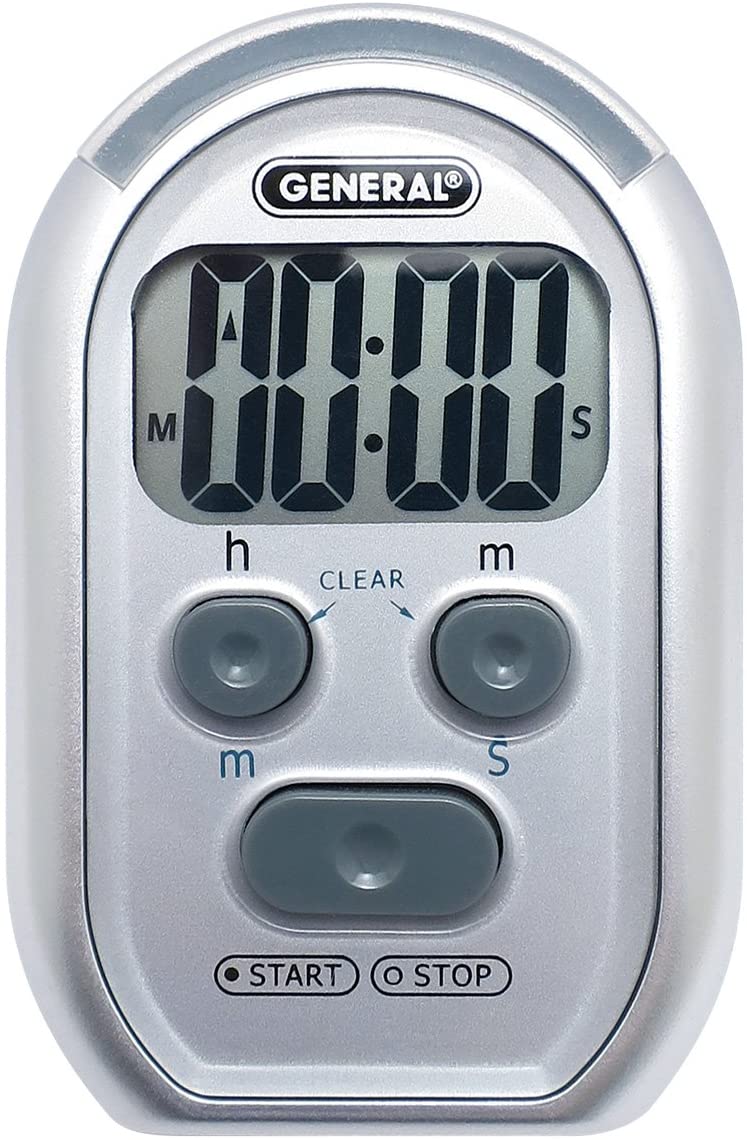 While most kitchen timers come with an alarm bell, you can find special types of kitchen timers for hearing-impaired individuals. Typically, kitchen timers for hearing impaired individuals have extra features such as loud alarm bells, extra-long alarms, vibration, large displays, LED lights, and other features that can cater to individuals with hearing problems.
One of the best timers for hearing-impaired individuals is General Tools TI150 3-in-1 Kitchen Timer which comes with a large display, louder beep, vibration, and a red flasher, making it ideal for individuals with hearing impairment. 
---
How to Choose a Kitchen Timer?
Regardless of where you are in your cooking journey, if you think a kitchen timer is an essential tool, you should know how to choose one for your kitchen. This section will briefly explain a few considerations when buying a kitchen timer. 
Price
One of the critical considerations when buying a kitchen timer is price. Often, novice chefs prefer to invest in more affordable options, but let's keep in mind that cheaper alternatives mean you will have to forego some of the features of advanced kitchen timers. 
On the other hand, most experienced chefs need various features that can facilitate their advanced-level cooking. Hence they don't mind investing in a pricy kitchen timer.
Depending upon your level of expertise and experience in the kitchen and the kind of food you want to cook, you can choose between various available kitchen timers at different prices. Make sure you go for one with the most relevant features for you and fits well in your budget. 
The Casing of Your Kitchen Timer
Most kitchen timers have a plastic casing, but you can also find kitchen timers with metal casing. Again the choice depends upon your usage and preference. If you are looking for a durable kitchen timer, it's best to go for timers with metal casing. However, they are slightly more pricy.
On the other hand, kitchen timers with plastic casing may be cheap, but they are not always durable. So make a wise choice.
Placement of Your Kitchen Timer
Where do you intend to place your timer in the kitchen? Depending upon the position where you want your timer to live, find a kitchen timer that best serves your needs.
If you want to stick your timer on the refrigerator door, then it's best to go for kitchen timers with a magnet. But if you want to move it around or let it sit on a stand, a timer without a magnet can also work well for you.
What

Features to look for in a Kitchen Timer 
Do you multi-task in your kitchen? If yes, then you will need a timer with more sections. Moreover, you will also need multiple functions where your kitchen timer can work like a clock, a stopwatch, and a timer.
Another critical feature is the time range that your timer offers. Typically, the time range can be anywhere between a few minutes up to almost a full day. Moreover, you can also look for the built-in memory feature that comes with several kitchen timers. If you want to cook for the same time every day or on most days, then you can go for kitchen timers with a memory feature.
So depending upon the type of dishes you cook or the kind of tasks you have to finish in your kitchen, decide on a timer with the most appropriate features that align well with your needs.
Power Source
Lastly, you need to know the power source of your kitchen timer. Certain kitchen timers are powered by an electrical cord, while others work with batteries. You can also find kitchen timers that offer both battery and electrical cord options. 
Conclusion on Kitchen Timer

s
With the variety of available kitchen timers, you can easily feel overwhelmed when deciding on the best kitchen timer for yourself. But now that you know the types of kitchen timers and what factors to consider before choosing one for yourself, you are in a better position to make a confident choice.
So decide whether you want to get a mechanical or a digital timer for your kitchen and grab one for yourself.