How many Types of Dishwasher options are there? Whether you are updating your kitchen or simply looking for a new dishwasher, the task can often be daunting. With a multitude of available choices, types, designs, and features, you're bound to get confused. If you have found yourself in the same boat, then you have come to the right place.
Keep reading this guide to learn about the several types of dishwashers and how to choose the right one for you based on your needs, preferences, and budget.
Types of Dishwashers
The first decision you will make when buying a dishwasher is which type to get. Here are some of the most popular types you can choose from:
Built-in Dishwasher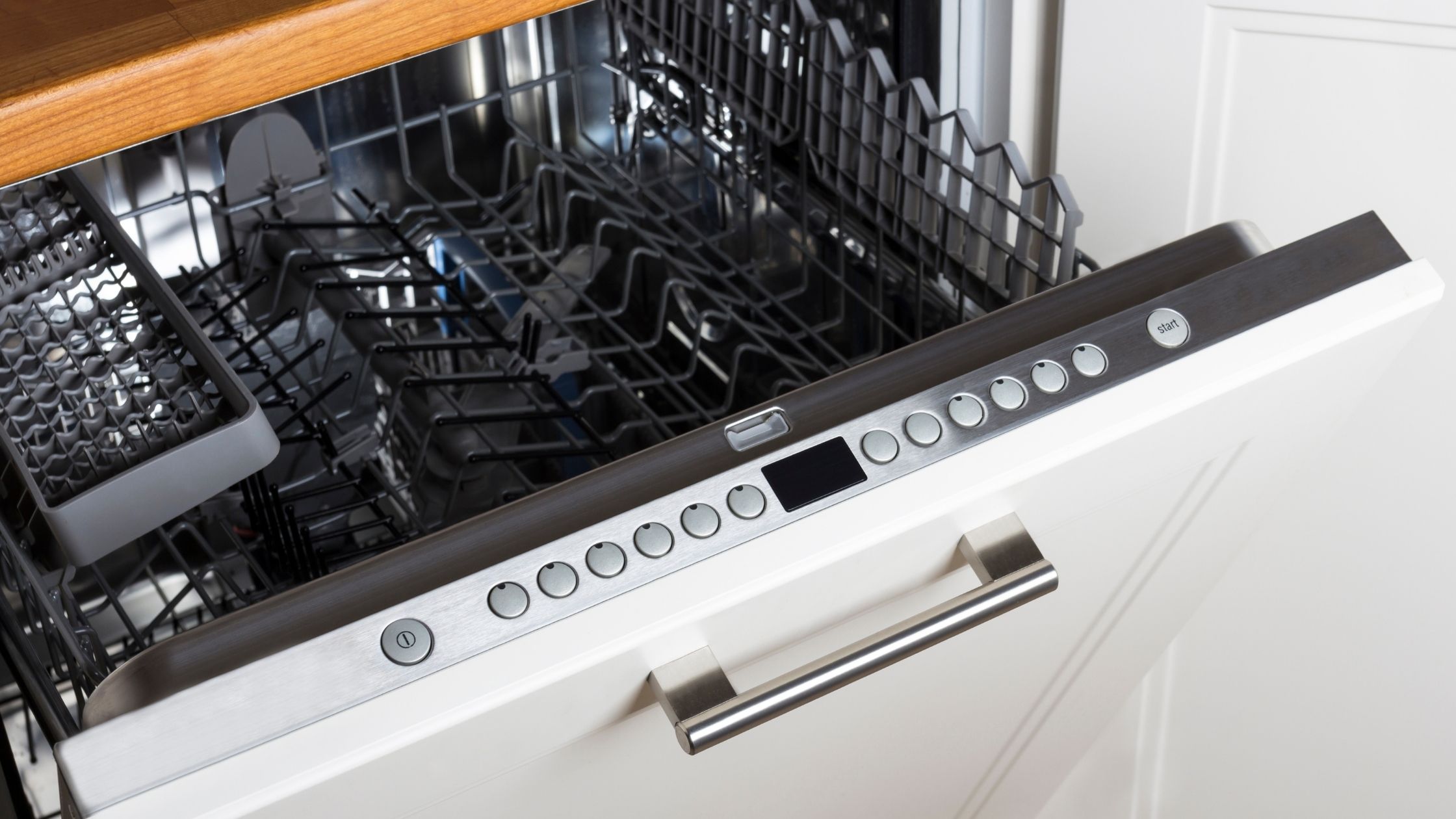 This is one of the most popular dishwasher types that anyone can recognize. It is typically situated in lower cabinets, which is perfect because it does not make much noise. Moreover, it makes handling and accessing dishes easy too. Though these dishwashers are built-in, you can unscrew and remove them if necessary, which can often be quite difficult. For this reason, these dishwashers are only a good fit for permanent homes.
Unlike other types of dishwashers, the built-in one does not have plumbing connected to the sink. It instead has an independent and permanent one exclusively for its use. Lastly, most traditional built-in dishwashers run large, as they are typically 24"wide. The more compact one you can find would be 18″.
Freestanding Portable Dishwasher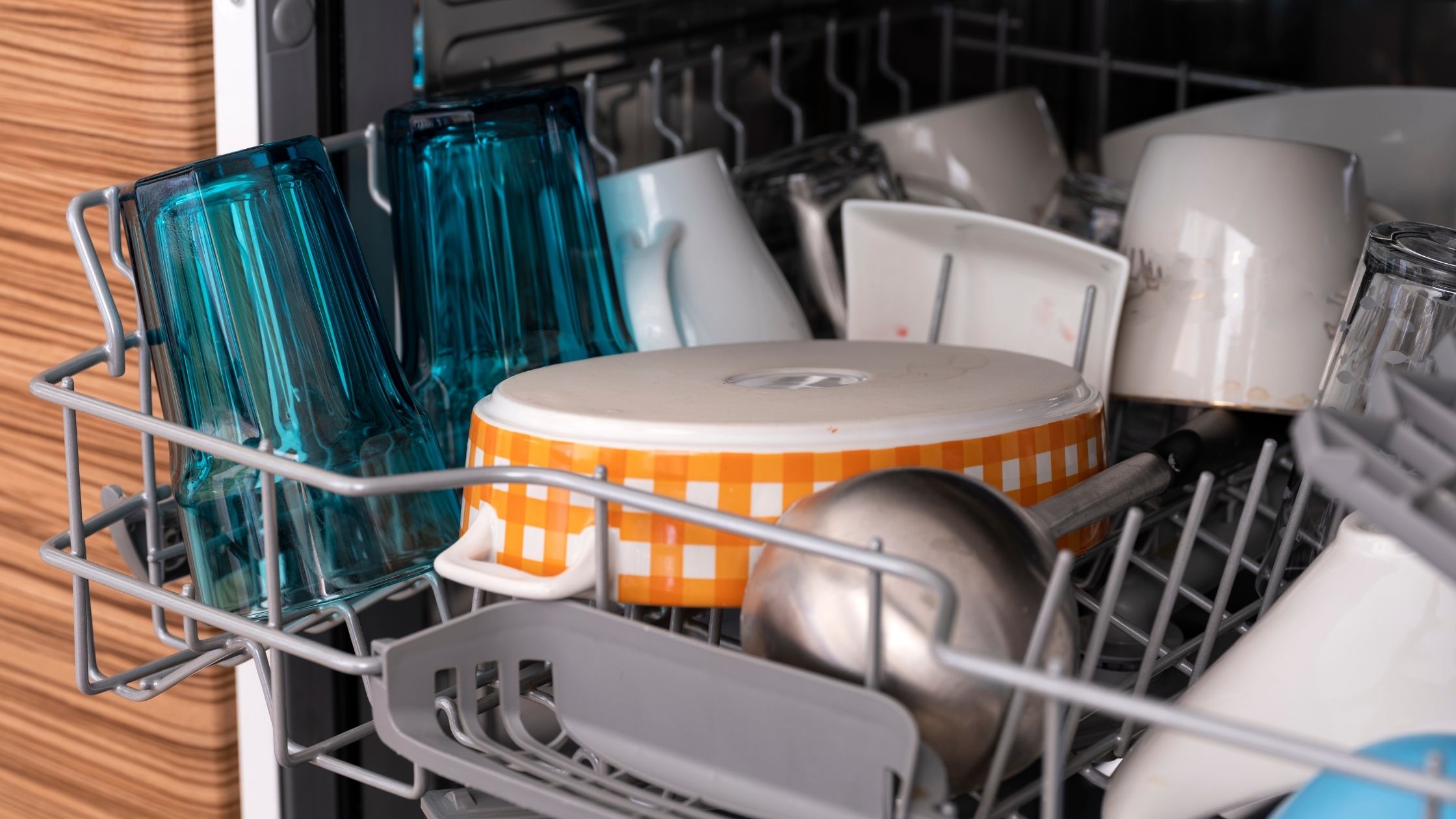 Contrastingly, a freestanding portable dishwasher is suitable for families who move often or those living in apartments without much space. They can typically be situated anywhere in the kitchen and do not require any special or separate plumbing. You can plug them in with the kitchen sink plumbing when you need to use them.
Their tops are usually countertop material, so you can even situate them on the ground as an extended countertop, providing you with more space. Moreover, they offer the same benefits as built-in dishwashers. The two also have similar prices. Hence, it all depends on your available space and what seems more convenient to you.
Countertop Dishwasher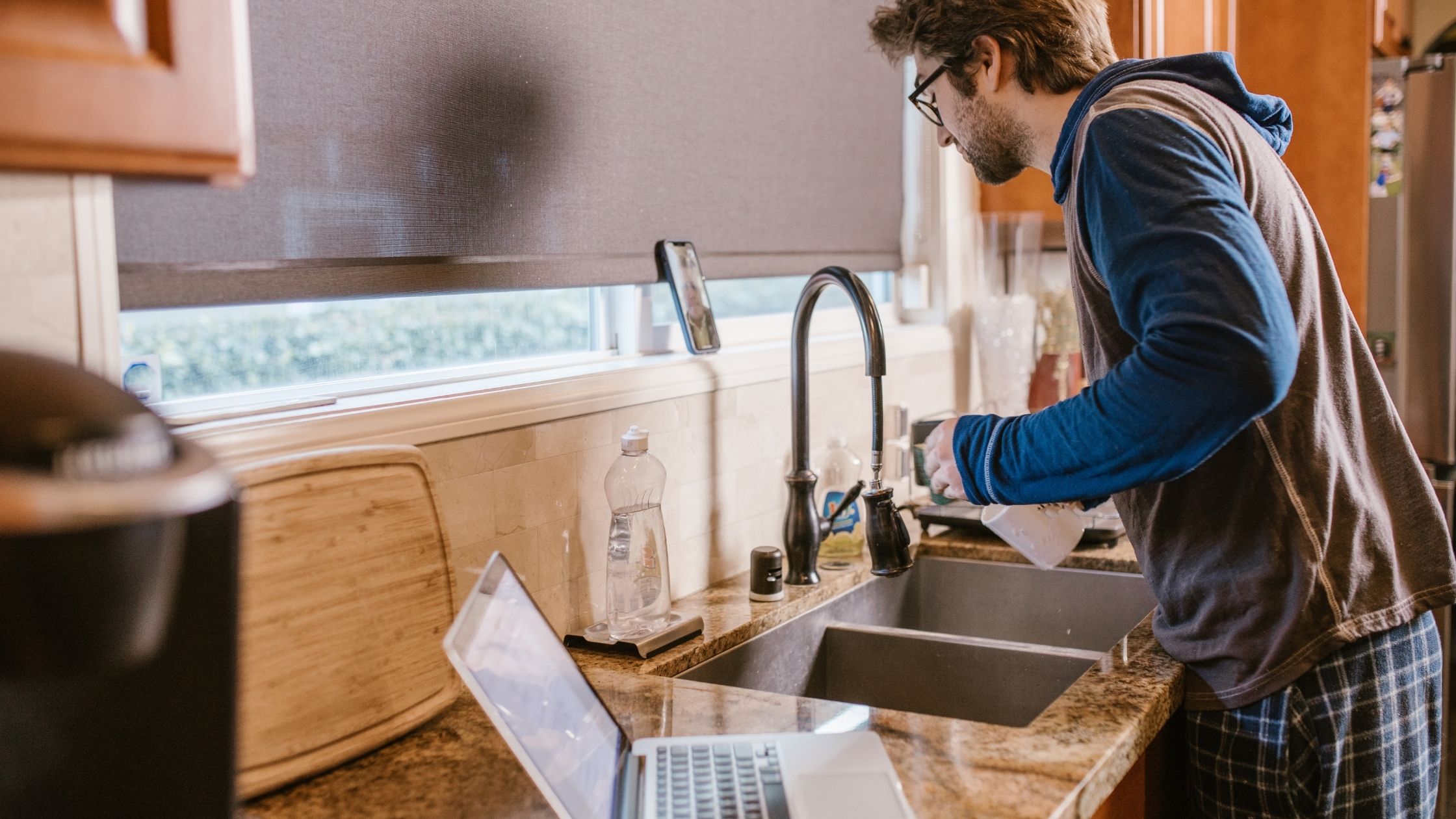 Much like the portable freestanding dishwashers, countertop dishwashers do not also require a separate plumbing connection. They are perfect for smaller families, those who are on a budget, and those who might not have enough space in their kitchen. Due to their compact size, you can place them on countertops or carts easily.
However, since these tend to be relatively small, they may not be suitable for washing several dishes simultaneously. But this means that they don't require much water or detergent either. Moreover, you will also need to rinse them and remove food residue before popping them in this dishwasher.
Front-Control Dishwasher
As the name implies, these types of dishwashers have controls on the front of the door. This makes them quite convenient because they don't have a handle or large knobs on the front. These controls may be buttons or touch screens, depending on the type you get. As a result, they may vary in terms of price as well.
If you want all your dishwasher controls to be accessible, and don't want handles that might get in the way, then front-control dishwashers are for you. They are also great for people who are on a budget or looking for a mid-range model dishwasher.
Top-Control Dishwasher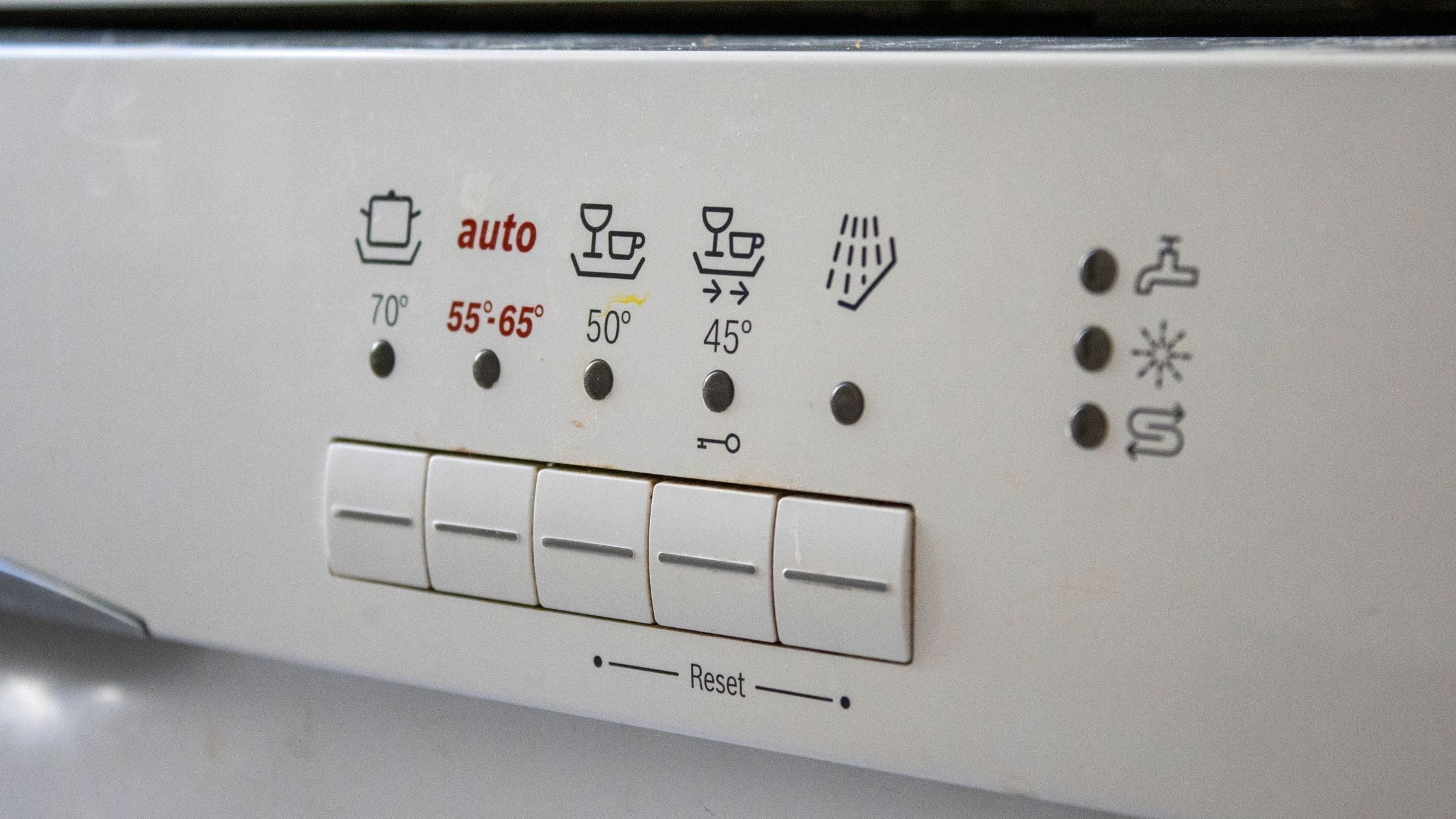 If you value design and appearance in their dishwasher, this might be the one for you. Top-control dishwashers feature a sleek and minimalist style that sets them apart from other dishwashers. This is because they tend not to have any handles, and their buttons and controls are situated at the dishwasher's top.
These controls are not situated in plain sight, which gives them an aesthetic appearance. You will only be able to see them when you open the dishwasher. However, that would also make them inconvenient since you cannot tell when it is done cleaning the dishes. Top-control dishwashers also tend to be slightly more expensive compared to other types of dishwashers, but that is because they offer several benefits.
Integrated Dishwasher
These are dishwashers that are specifically designed to integrate with your entire kitchen. Much like the built-in dishwashers, they tend to be fitted inside cabinets and covered with a cabinet door. As a result, your dishwasher will likely not stand out from the kitchen, making it look streamlined.
However, this also means that you won't be able to see the controls on the dishwasher and know when it is done cleaning and whatnot. You will have to open the door and then see.
Semi-Integrated Dishwasher
If the integrated dishwasher did not appeal to you, perhaps the semi-integrated one might. It offers the best of both worlds because you can keep the dishwasher in a cabinet, but the controls will be on the outside. This means that while the dishwasher will blend in with your kitchen design, you can also check the controls conveniently.
The semi-integrated dishwashers offer the benefits of both freestanding and integrated dishwashers. However, they are pricier, and you will not have a large brand variety since these dishwashers are uncommon and rare.
Drawer Style Dishwasher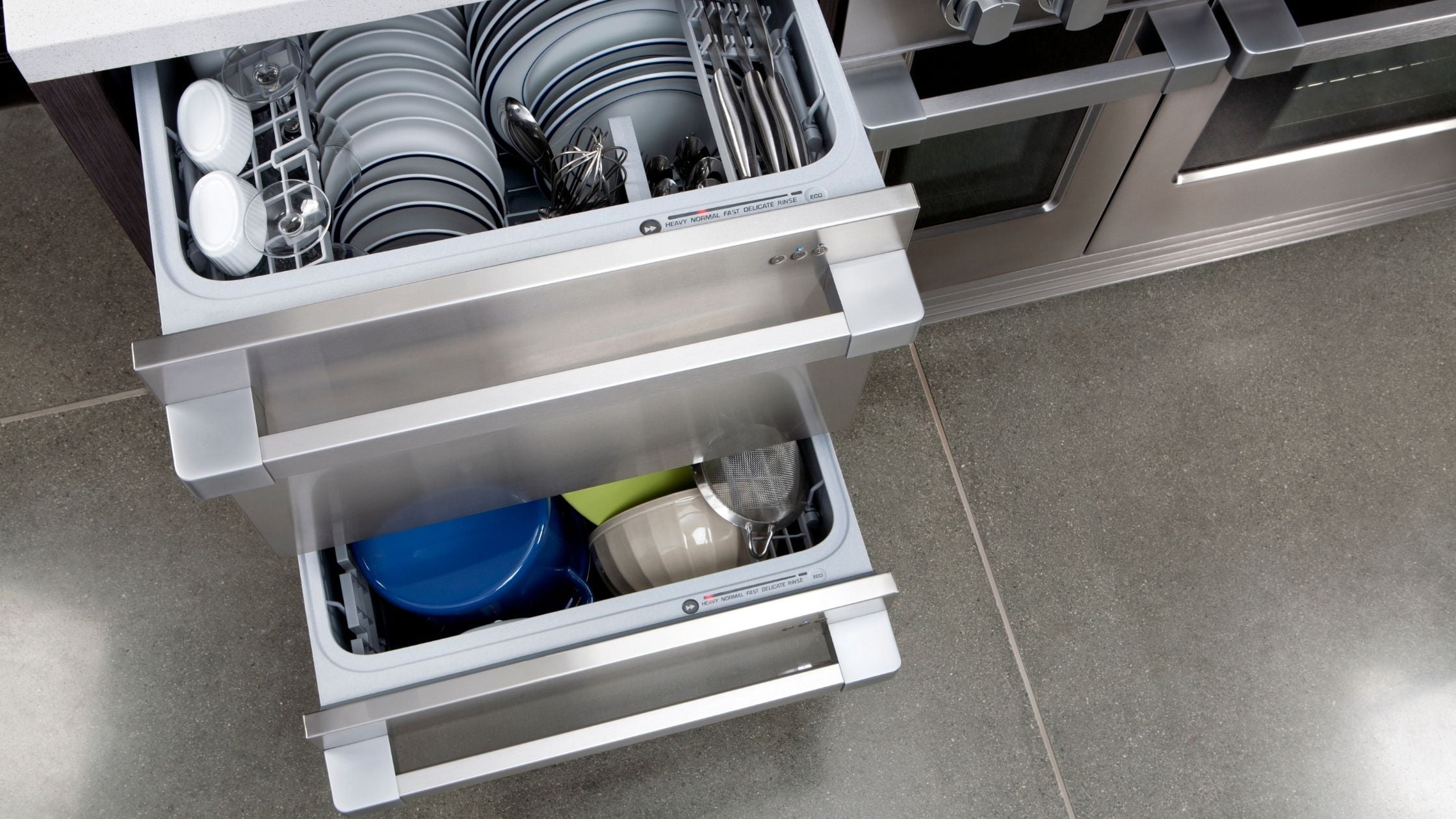 These are one of the most expensive yet convenient dishwashers available in the market. They are permanently installed in your drawers and come in two style options: single or double drawer. You can choose to get double drawers, which will work independently, making them super convenient.
However, a single-unit drawer dishwasher would suit you if you are a couple or a small family. They load a couple of dishes without you having to bend down. Moreover, drawer-style dishwashers tend to be energy efficient as well. They have several features similar to other high-end dishwashers. These dishwashers also come in aesthetic designs, which makes them all the better.
Slimline Dishwashers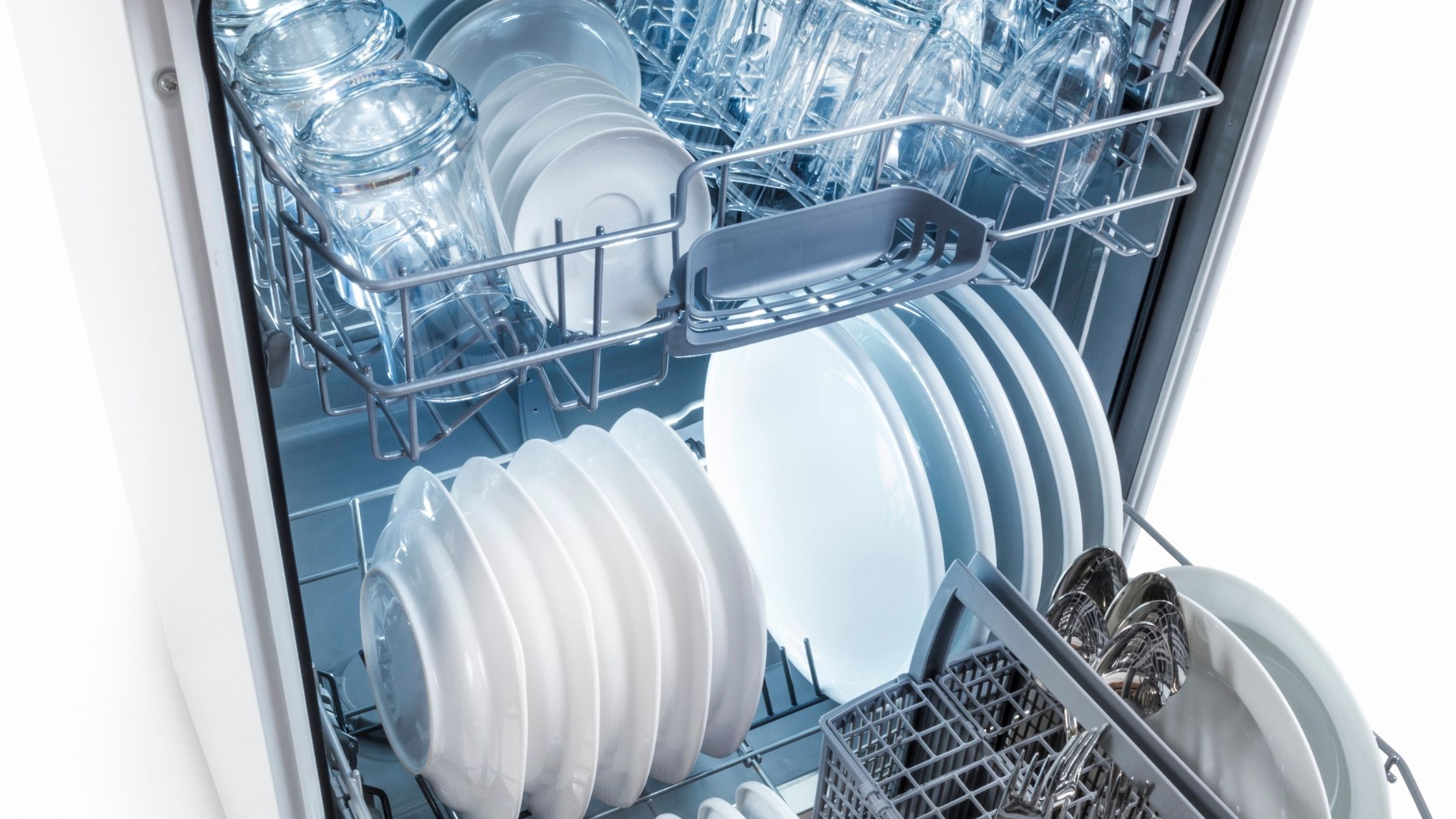 These are quite similar to portable dishwashers because they are 18 inches wide. These types of dishwashers are perfect for small families because you can fit approximately ten dishes in them. Since they are not that big, you cannot use them for many dishes simultaneously.
If you don't have under-cabinet space or generally much space in your kitchen, you can consider slimline dishwashers since they tend to be smaller and narrower than their counterparts. Since it has a smaller size, it will also be more energy and water-efficient.
How to Choose a Dishwasher
Now that you know about the different types of dishwashers let's discuss the factors you should consider when shopping for your dishwasher.
Price
The price of a dishwasher is a considerable factor since they all vary significantly depending on their features, style, and size. Most dishwashers range from $500 to $1,000. You can still find dishwashers under $500, but they are likely not of superior quality, energy-efficient, or long-lasting. However, they will get the job done and have all the basic features of a dishwasher, including storage racks, controls, and tubs.
Those in the $500 to $1,000 range will be noiseless, convenient, and clean your dishes efficiently. If you spend a bit more, you can get additional features. Moreover, you will also find dishwashers above $1,000 with numerous additional features that store many more dishes at once. They may even have wifi connectivity and can remove the toughest of stains.
Size
As you can tell by now, dishwasher types vary by size. You can get a standard size with the traditional dishwasher or a slimline one that is neither big nor too small. However, if you don't have enough space for either of the above sizes, you can consider smaller ones like portable or countertop dishwashers.
The size entirely depends on the style and type of dishwasher you get, ultimately impacting the price. Of course, the size of your dishwasher can be determined by how much space you have in your kitchen.
Additional Tips Regarding Types of Dishwashers
You must consider what features you prefer in your dishwasher since they come with so many. The number of additional features will depend on the style and type of dishwasher you get. It will also impact the overall price. Here are some additional features you can consider getting in your dishwasher:
Wifi connectivity and other smart features

Anti-flood protection

Child safety lock

Cutlery tray

Fold-down prongs in the upper and lower racks

Adjustable or extra racks

Soil sensor
Conclusion on Types of Dishwashers
In the end, it all boils down to what your family size, cleaning needs, available space, and budget are. The great thing about dishwashers is that they come in a wide variety so that you can choose what suits you best. However, now that you know about the different types of dishwashers and the considerations you should make when choosing one, you might not feel overwhelmed or confused.
So, figure out what would suit you and get your hands on a dishwasher to make your life easier! In addition to dishwashers, would you also be interested in reading about Types of Kitchen Handles?